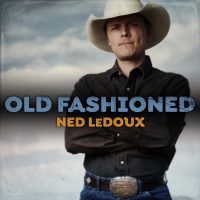 On his second full-length album, Ned LeDoux again delivers songs that transcend mere entertainment to celebrate a life that many aspire to, but few actually live. Like his father, LeDoux's music is as expansive as the western sky he was raised under and celebrates the ranch lifestyle that is such an integral part of his heritage. There's an authenticity to his songs that brings our nation's beloved western culture to life, even for listener's who've never ventured onto the Great Plains.
LeDoux made his recording debut with the 2016 EP Forever a Cowboy and followed up with his first full-length project, Sagebrush, in 2017. Both projects, as well as his new effort, Next In Line, were produced by singer/songwriter/guitarist Mac McAnally, who has won the CMA Musician of the Year Award an unprecedented 10 times.
LeDoux is well respected for his high-energy live shows that mix his western roots with the rock and roll influences he acquired in his youth. He routinely headlines his own shows as well as earning coveted opening slots for Toby Keith, Aaron Watson and Garth Brooks.