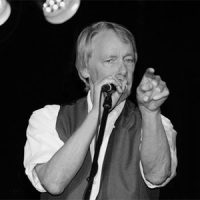 Steve Cash, one of the original members of the Ozark Mountain Daredevils passed away Sunday, October 13th at the age of 73 after a long illness. He was co-writer of the band's two biggest hits "If You Wanna Get To Heaven" and "Jackie Blue. He was the first original member of the band to pass away. Steve was best known as the band's energetic harmonica player that made songs like "If You Wanna Get To Heaven" memorable.
The Ozark Mountain Daredevils came out of the music scene at the New Bijou Theater in Springfield in 1971. Original members were guitar player Randle Chowning, drummer Larry Lee, John Dillon and Mike 'Supe' Granda and a host of other Springfield musicians. Originally named "Cosmic Corn Cob & His Amazing Ozark Mountain Daredevils". They decided that they didn't want to be confused with The Amazing Rhythm Aces, so the name was shortened.
The band signed to A&M Records in 1973, and released their self-titled debut which included the Billboard Hot 100 Top 25 hit "If You Wanna Get To Heaven" later covered by Hank Williams Jr. Steve Cash wrote or co-wrote four of the debut album's tracks, and the success of the record put the band on a national level. The next year, "Jackie Blue" co-written by Cash went all the way to #3 on the Billboard Hot 100.