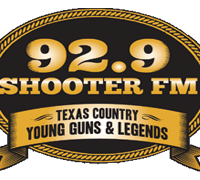 POSTPONED INDEFINITELY!!!
Join 92.9 Shooter FM at the Ross Country Store each Sunday evening 5-7pm, for the Shooter Saloon!
Nash will be your host each week, as Texas/Red Dirt singer songwriters play their songs, and tell the stories behind the songs. The Shooter Saloon is ABSOLUTELY FREE for all ages. Come be a part of a Shooter FM LIVE broadcast, each week.
The Shooter Saloon is brought to you by Ross Country Store and 92.9 Shooter FM.
1476 Ross Rd. Ross, Tx. 76684