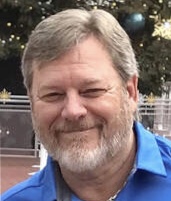 MONDAY to FRIDAY -- 10:00 AM - 02:00 PM
I'm a 5th generation Texan but I have very fond memories of spending my teenage years living with my Grandfather on his horse ranch in Colorado, many life lessons learned there. Living the western lifestyle helped me appreciate Country Music in my early years.
I have enjoyed promoting Texas Country Music for 30 years with various shows bringing a fresh sound to your radio instead of the cookie cutter corporate country. This is Texas and Texas radio should sound like it!