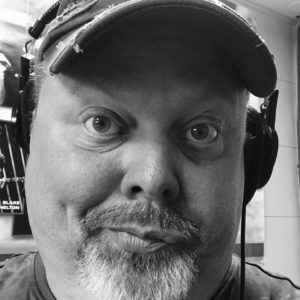 Monday, Tuesday, Wednesday, Thursday, Friday, Saturday -- 03:00 PM - 07:00 PM
I am a MUSIC FREAK!  Obviously, I love country music, but I enjoy other types of music as well.  I like to say that Variety is the spice of life! Texas/Red Dirt music is truly my passion. You'll often find me listening to everything from Kevin Fowler, Wade Bowen, Randy Rogers Band, and more. I'm a proud single father of two fantastic children.  My son, Zack is 21, and my princess, Zara is 12, they are the light of my life. Outside of that, you'll find me cooking! I enjoy preparing and testing out new recipes and foods from around the world.  I take the words of Andrew Zimmern seriously, "if it looks good, eat it!"…  I'm kind of a "foodie" in training. I thoroughly enjoy the outdoors. I spent much of my youth backpacking in the mountains of southern Arkansas, and northern New Mexico. You might run into me at the state park hiking/biking the many incredible trails out there. My place of solitude and reflection is the Hill Country of Texas, more specifically the New Braunfels/Gruene area.  I love going out there to breathe in the air and experience the birthplace of much of the Texas/Red Dirt music that I love.  I always make my way to River Road Icehouse to see a show and enjoy a couple of ice cold beverages with my friends.  I can't think of a better way to spend my vacation.
I've worked in radio for the past 30 years, starting in my hometown of Lufkin, TX, moving around to Nacogodoches, Huntsville, the mighty 100.3 KILT in Houston, and now at Shooter FM in Waco!  Words of wisdom I live by: Don't take yourself too seriously. Don't sweat the small stuff. Live every day as if it's your last. Love often. Hug often-er. Never go to bed angry with someone. Don't judge people. Use your dang blinker! Listen to good music, support live/local/regional artists, and don't put up with any BS.